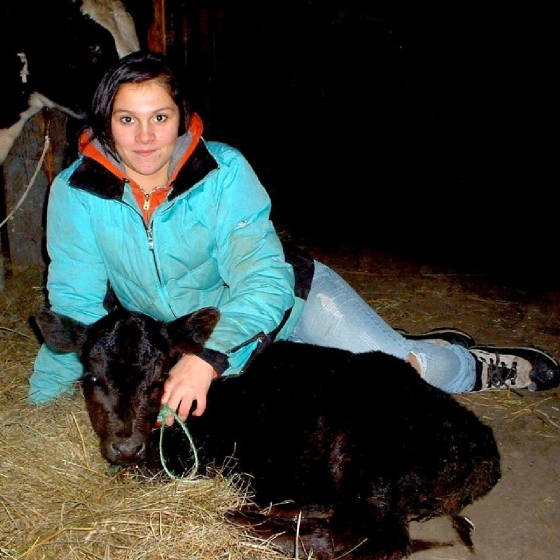 Besides the Beef Feeder Program in which the end result is food, there are other opportunities to own farm animals while still having Elmartin Farm manage their care, if desired. This is an excellent program for adults and especially children who might not ever have the opportunity to experience and learn about a farm animal in a farm atmosphere. Additionally, it is a therapeutic program, for it is the very nature of animals to fascinate people, and for seniors to reflect back on the Berkshires of the 20s, 30s, and 40s.
At monthly fees, varying by animal, that are far less than the average boarding or pet-sitting fees for two weekends a month, it is possible to maintain a farm animal for daily, personal enjoyment.
Inquire about details and pricing without obligation. Space is limited. A waiting list may exist.