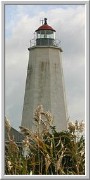 Fenwick, Connecticut


Fenwick is a borough in Middlesex County, Connecticut, U.S., in the town of Old Saybrook. The population was 54 in 2005.

Fenwick is set apart from the town of Old Saybrook by a large cove. It is located exactly where the Connecticut River meets the Long Island Sound. Many residents are related, and there is a strong sense of family bonds that have existed since the 1600s. Fenwick was the lifelong home to actress Katharine Hepburn until she died on June 29, 2003 at the age of 96. Actress Rosemary Murphy also lived there.

Fenwick has two lighthouses, the Inner and the Outer. The Inner is at the tip of Lynde Point, Fenwick's peninsula, and the Outer is a quarter mile off shore, connected by a rough jetty. The Outer Light is the lighthouse shown on many Connecticut license plates.

Although Fenwick has a good sized populus of people who live in the community year-round, the population dramaticaly increases during the summer months.

According to the United States Census Bureau, the borough has a total area of 1.1 km˛ (0.4 mi˛), all land.

As of the 2000 census, there were 52 people, 26 households, and 17 families residing in the borough. The population density was 46.7/km˛ (121.9/mi˛). There were 83 housing units at an average density of 74.5/km˛ (194.5/mi˛). The racial makeup of the borough was 100.00% White.

There were 26 households out of which 11.5% had children under the age of 18 living with them, 57.7% were married couples living together, 3.8% had a female householder with no husband present, and 34.6% were non-families. 26.9% of all households were made up of individuals and 15.4% had someone living alone who was 65 years of age or older. The average household size was 2.00 and the average family size was 2.41.

In the borough the population was spread out with 11.5% under the age of 18, 1.9% from 18 to 24, 25.0% from 25 to 44, 23.1% from 45 to 64, and 38.5% who were 65 years of age or older. The median age was 58 years. For every 100 females there were 100.0 males. For every 100 females age 18 and over, there were 91.7 males.

The median income for a household in the borough was $57,500, and the median income for a family was $60,625. Males had a median income of $50,625 versus $16,250 for females. The per capita income for the borough was $38,135. None of the population and none of the families were below the poverty line.